Solitudedirect 2022 Accolades Local and Accross the Pond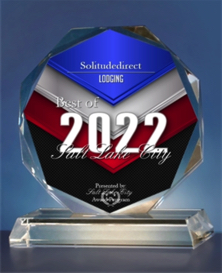 SD 2022 Press Release
SD LUX LIFE


Alterra Mountain Co. to add Utah's Solitude Mountain Resort to portfolio

News
NEWS
| June 20, 2018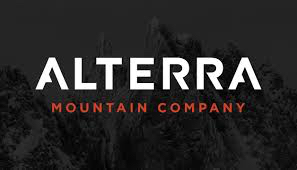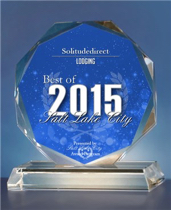 Press Release
FOR IMMEDIATE RELEASE

Solitudedirect Receives 2014 and 2015 Best of Salt Lake City Award

Salt Lake City Award Program Honors the Achievement
SALT LAKE CITY Setptember 25, 2015 -- Solitudedirect has again been selected for the 2015 Best of Salt Lake City Award in the Lodging category by the Salt Lake City Award Program.
Each year, the Salt Lake City Award Program identifies companies that we believe have achieved exceptional marketing success in their local community and business category. These are local companies that enhance the positive image of small business through service to their customers and our community. These exceptional companies help make the Salt Lake City area a great place to live, work and play.
Various sources of information were gathered and analyzed to choose the winners in each category. The 2015 Salt Lake City Award Program focuses on quality, not quantity. Winners are determined based on the information gathered both internally by the Salt Lake City Award Program and data provided by third parties.
About Salt Lake City Award Program
The Salt Lake City Award Program is an annual awards program honoring the achievements and accomplishments of local businesses throughout the Salt Lake City area. Recognition is given to those companies that have shown the ability to use their best practices and implemented programs to generate competitive advantages and long-term value.
The Salt Lake City Award Program was established to recognize the best of local businesses in our community. Our organization works exclusively with local business owners, trade groups, professional associations and other business advertising and marketing groups. Our mission is to recognize the small business community's contributions to the U.S. economy.
SOURCE: Salt Lake City Award Program

CONTACT:
Salt Lake City Award Program
Email: PublicRelations@awardservice.org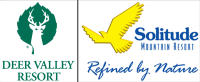 Deer Valley Resort said on Friday afternoon (Oct 3, 2014) it has acquired Solitude Mountain Resort in Big Cottonwood Canyon, the third deal this year that has reshaped the state's ski industry.
Terms were not made public. Solitude had been owned by the DeSeelhorst family. Deer Valley will take full ownership and assume the operations at Solitude on May 1, 2015. A prepared statement released by Deer Valley indicated Solitude during the 2014-2015 ski season will operate as it has traditionally. Some Deer Valley staffers, though, will shadow their Solitude counterparts "to evaluate resort operations and gain knowledge about the Solitude brand and culture," the prepared statement says. Solitude staffers will do the same at Deer Valley.

"Solitude is an incredible resort and provided a huge opportunity for us to expand our offerings right here in Utah," Bob Wheaton, the president and general manager of Deer Valley Resort said in the prepared statement. "Solitude is in a unique position with their widely varied terrain that attracts both local and destination skiers. We are ecstatic to be able to add the resort to the Deer Valley family."
The acquisition was unexpected and continues an extraordinary shake-up in the state's ski industry since the spring. Vail Resorts recently acquired Park City Mountain Resort and intends to link PCMR and Canyons Resort under the Park City Mountain Resort moniker. The Cumming family, the owner of Powdr Corp., meanwhile, acquired a majority interest in Snowbird Ski and Summer Resort in May.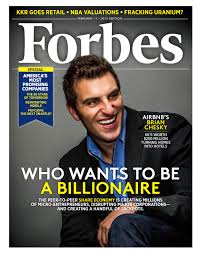 The Top 10 Ski Resorts In The United States For 2014

As we arrive here at the precipice of a new winter, we're pleased once again to offer you the Forbes Top 10 U.S. Ski Resorts. The mountains haven't moved and what constitutes snow hasn't changed, but this year's list was put together with an intensity of purpose and breadth of inputs that bests our previous efforts. We analyze more data and more of what matters for ski trips.
If you've read our rankings in the past, then you know that we use a proprietary algorithm that renders for each resort what's known in PhD circles as the Pure Awesomeness Factor, or PAF. The PAF score for each resort is the most scientific and proven way to determine how many drips of fun can be wrung from one ski trip. It's one of the more important metrics developed during our time. You've heard of Joules, Ohms, Amperes and the Richter Scale, of course? The PAF measurement will follow these names into history.
Yes, Stockholm, we're waiting by the phone. Just call already.
This year's rankings: We spent a good deal of the summer greatly widening the data set we use to inform the PAF calculations. Our improved database includes more than 30 categories of data for 182 U.S. resorts. It was a long summer of toil, but we're now prepared to release this emission of awesomeness to the world. Even better, in addition to the top 10 listed here, the entire rankings set—182 resorts worth of data, and rankings for regions, snow, expert mountains, family mountains and travel ease—now resides at
ZRankings.com
, the most comprehensive ski rankings site on the web.
We're more confident than ever that the Forbes Top 10 U.S. Ski Resort List is the best one in the industry……

Solitude
, Utah – PAF:
81.7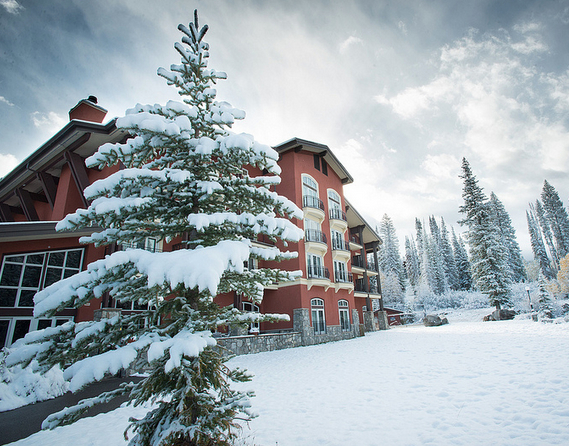 Things are creeping toward world class at Solitude.

We make an effort to visit the resorts on our list at least once every three years. Solitude is a regular cog in that schedule and its location, like that of Alta and Snowbird, makes it easy: an easy 40 minutes from the Salt Lake Airport and skiers can be on the slope. Solitude is our Saturday mountain, especially when there's a lot of new snow, a condition that exists about 20% of all winter days in Utah's Little and Big Cottonwood Canyons.
People stream to Alta and Snowbird in big numbers on Saturdays; tourists, of course, but also a good sliver of the 1.2 million people who live in the Salt Lake metro area. Solitude remains far less affected by both tourist and local traffic. While a powder day at Alta can cause traffic backups for half a dozen miles, the same kind of snow fell at Solitude and skiers can usually coast right into the lot and up to a lift without getting a whiff of a queue.
Solitude is positioned on the north-facing wall of Big Cottonwood, one canyon north of Alta and Snowbird. The terrain here doesn't drop away with the same severity as that of Little Cottonwood Canyon and it doesn't have the same vertical as Snowbird, but there are great shots everywhere—and the same prolific snow pattern that's bequeathed Little Cottonwood as sacred ground to most skiers. The only skiing nit with Solitude is the quantity of flatter run-out skiers must often traverse before reaching a chairlift.

But that extra travel is well worth skipping the elbow-to-elbow shoving match that a Saturday can be at Snowbird and Alta. In fact, on any big snow day during February, March and prime tourist weeks, Solitude is an excellent play for those uninterested in forging new scars of powder day battles one canyon south.
Solitude has improved its base area and lodging during the last 10 years, giving it more of a village-like destination feel rather than a sleepy local area.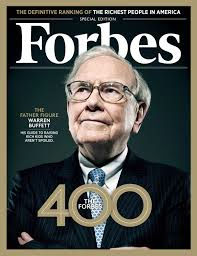 11/13/2013
The Top 5 Ski Resorts For Families In 2014

What makes a ski resort great for families? The factors range from easy access via the airport to the quality of ski schools to what we think is most important: how well a mountain is suited for li'l skiers, and all of their pole-less, hemet-bobbing, grunting, huffing, tumbling and cocoa-slurping behaviors.
First thing about a mountain that appeals to us when it comes to family skiing: mountains where the commute from the car to the slopes isn't a killer. There are a few things that one might do on a so-called
vacation
that are more excruciating than schlep your ski gear, along with two other, smaller peoples' ski gear across distances meant for a camel. In some cases, these little people may need some schlepping when it comes to their own persons, as they're often wont to complain about walking any farther than 20 paces in any direction.
After the trip to get to the slopes, which we hope is as short as mercifully possible, what matters most are the slopes themselves: how far from the bottom of the mountain must sweaty parents further lug equipment and children to a chairlift that services some nice, big, wide groomers? Not far, we hope. Most mountains have a bit of a tapering run-out at the bottom, which creates a natural spot for slow green runs and mild terrain parks—a great situation for families.
There are more than a few mountains, however, where the big green groomers aren't located right at the bottom of the hill. Or perhaps some greens have been placed down low, but they're stubby little runs that don't even merit a real chair lift. In addition to the difficulty of reaching family-friendly terrain at some mountains, there's also the even larger issue of an acute dearth of true lower-intermediate terrain. Some mountains dress up cat-tracks (roads that criss-cross the mountain, used by snowmobiles and groomers in off hours) as green runs and include them prominently on the trail map. That can fool plenty of people who haven't skied the mountain before, thinking they've found
We hereby demand that cat-tracks, even if they're easy skiing, be reclassified on trail maps as purple bananas. They're not worthy of being green circles, those magical zones where kids learn to turn, fall, get up and, ultimately, love skiing as much as their backwards-skiing, instructions-barking parents already love it. We expect those purple bananas to show up on trail maps next year; we know you're reading this, resort people.
The best family resorts have long runs. The longer a run can be, the better. The more time you can spend skiing down at once, the fewer chairlift loadings and un-loadings are required by parent and child, and this is a blessed thing. Anybody who has skied with a tot or kid up to about 8 years old knows that both the moments of loading and unloading can bring on a fair amount of trepidation for both the older and the younger person.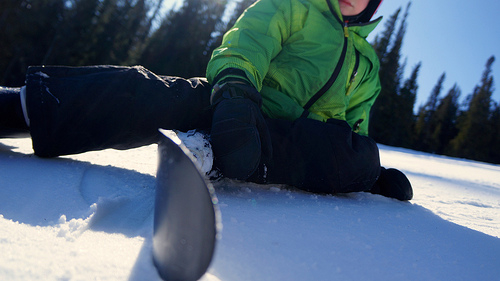 Kids demand easy access, long groomers, and hot chocolate.

Fixed grip chairs—the old-school
slow
chairlifts—are far harder to board safely with a child because they don't detach from the cable, meaning they do not low down for loadings and un-loadings. And although we realize it's impossible, it sometimes seems to us that these chairs
speed up
at the beginnings and ends of the cable-driven journey, which makes loading your little bundle of hot chocolate and anxiety onto the chair a feat that, each time performed, merits some kind of special credit that can be accumulated and later cashed in for things like, say, better health, longer life and more general happiness. In lieu of such explicit currency, however, we've observed that skiing with your kids can have the same effect all by itself.

Solitude Mountain Resort
, Utah – Family PAF Score:
79.2

Solitude has big stashes of all kinds of terrain, including wide open groomers that lead to spacious lodges and one very cool barbecue shack. This place is a further winner for families because you can park right in front for free and get your brood to the snow easily and without too much pain. Crowds? Almost never, and they quickly dissipate once you move beyond the front slopes.

January 2013
THE MOST AMBITIOUS SKIING PROJECT IN THE UNITED STATES

Utah resort managers are working to link seven mountains and 17,000 acres in one European-style network. Here's what it would look like.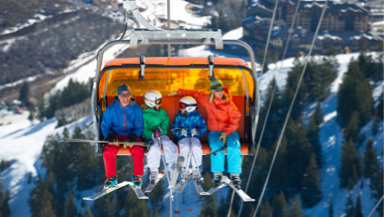 For two years, downhill skiers have been in a froth over a proposed gondola that would connect Utah's Canyons Resort to nearby Solitude Mountain, linking up 6,250 acres of terrain. Though the project has been slowed by concerns about environmental impacts, odds are that it will eventually get federal approval. Meanwhile, other Utah resort managers have been quietly discussing additional lifts and boundary openings that would bridge seven mountains throughout the Wasatch Range, creating a European-style network offering single-pass access to 17,000 acres. Here's a look at how and when this ambitious project could all come together.

ALTA <-> SOLITUDE
PROPOSAL: A lift from Alta's base up to a cat-ski area known as Twin Lakes Pass, and another short lift from Twin Lakes Pass to the top of Solitude's Summit chairlift.

By Christopher Reynolds
Los Angeles Times Staff Writer

December 12, 2010


Reporting from Solitude Mountain Resort, Utah — At last — a ski area suitable for our readers in the federal witness protection program.

Solitude Mountain Resort lies about 30 miles from downtown Salt Lake City, tucked into the same Wasatch range that harbors such famed ski destinations as Park City, Deer Valley and the Canyons. But Solitude occupies a different canyon and a different category. It makes less fuss and draws fewer people than most of those other resorts. Yet it gets just as much snow, often more. And as I found a few weeks ago, it gives skiers plenty to handle.

To reach Solitude, you fly to Salt Lake City and drive (or get driven) southeast, concluding with a careful cruise up curvy Big Cottonwood Canyon Road. As you near 8,000 feet above sea level, a little lodge will pop up on your right, then a pedestrian-only neo-Bavarian village. You have arrived at the retreat Ski magazine calls "North America's most aptly named ski resort."

Despite this low profile, Solitude's mountain towers a little more than 10,000 feet, and by early December, when many Western ski resorts were just turning on the lights, Solitude already had its 65 runs open and 4 feet of snow on the ground. The annual average is about 500 inches.

When it comes to lodging, however, the resort is tiny. It has 46 hotel rooms and 212 condos, townhouses and vacation homes, all built between 1995 and 2009. In a 2010 ranking of the 30 biggest ski resorts in the Western U.S. and Canada, Ski magazine's readers put Solitude near the top for weather and snow quality.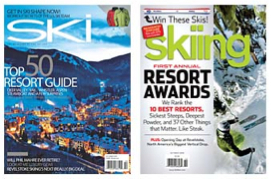 2008/2009 Resort Rankings:
Sking Magazine:
# 1 A Week After A Storm
# 3 Powder
# 6 Trees
# 8 Backcountry Access
SKI Magazine:

#6 Snow Quality

Resorts build for the future

Ski areas busy with offseason upgrades

By Mike Gorrell
The Salt Lake Tribune
Article Last Updated: 09/05/2008 12:17:34 AM MDT
»
SOLITUDE - Even more than Monday's premature snow flurries, a succession of helicopter flights here on a clear blue Wednesday morning signaled that winter is not far off.
Solitude Mountain Resort took advantage of a clement fallish day to use a helicopter to put into place support towers for two new high-speed quad chairlifts.
Park City Mountain Resort has similar plans for today - as long as it doesn't get too windy - scheduling an aerial lift-building session for a new high-speed quad, called Crescent, that will supplement the existing Ski Team lift.
The two construction projects are part of roughly $30 million in improvements that Utah ski resorts are putting into place this summer, hoping to capitalize on residual fervor from a season in which skiers and boarders played on frequently replenished slopes. By season's end, more than 700 inches of snow were recorded at Alta Ski Area, which traditionally receives more snow than other Utah resorts.
It took until midsummer to melt all of that snow, delaying the start of some offseason projects. But from Brian Head down south to Beaver Mountain up north, Utah's 13 active ski areas are racing to complete their work before it starts falling again in earnest.
"They definitely had the weather on their side today," Solitude Mountain Resort spokesman Nick Como said Wednesday as a helicopter ferried 23 lift towers to their new mountain spots. In the next few weeks, those towers will be linked with steel cables and other accessories to become a pair of high-speed quads, dubbed Apex Express and Moonbeam Express.
"It took forever for the snow to melt, but they're ahead of schedule now. Both lifts should be ready for opening day," said Como, noting that extensive grading work around the summit of the Apex Express will create a smoother transition slope for beginners and intermediates upon exiting the chair.
Solitude's $7 million investment is significant but still less expensive than the upgrades at two Park City-area resorts.
Park City Mountain Resort is spending $10.5 million to make the area it has called Ski Team Ridge more accessible to recreational skiers and boarders. The high-speed Crescent quad will climb higher up the ridge that will now be known as Crescent Ridge chairlift.
"The new chairlift will be a great new access point out of the base area," said resort spokeswoman Paula Altschuler, adding that the chair will make it easier to reach some of the resort's best expert terrain, slopes enhanced with the shaping of a new run and some glading work.
Renovations also are under way at Park City's Mid-Mountain Lodge. Similar work is under way at Deer Valley, where $8 million in upgrades are being made to Empire Canyon Lodge and Cushing's Cabin, which is near the convergence of four lifts at the top of Flagstaff Mountain.
The new cabin will seat 40-45 guests and will house a ski patrol office and restrooms.
The third Park City-area resort, The Canyons, is installing a gondola and a fixed-grip quad chair to improve internal traffic flow and has done some glading work to enhance tree skiing off the Peak 5 lift.
Elsewhere, Brighton Resort has invested $1.5 million in a 3,500-square-foot day lodge, called Milly Chalet, at the bottom of the Milly high-speed quad chairlift. Beaver Mountain also is making $300,000 in improvements to its traditional A-frame day lodge near the top of Logan Canyon, and Snowbasin replaced its beginner lift with a detachable quad.

GQ Magazine: June 2005
GQ: Where to Take Her....Solitude, Utah
Ski: Because Aspen's for sissies
There's more to skiing than hot tubs, après-ski lounges, and fur-lined Christian Dior moon boots. There's skiing. And once you've convinced your girl of this, she'll appreciate the allure of Solitude. Nonexistent lift lines, fresh powder (measured in feet—not inches), and a mere forty-minute drive from Salt Lake City make it the gem of the Rockies. Its peaks climb to 10,000 feet, and its lift tickets remain grounded at $50 a day. Once you've conquered the mountain, and if your quads can handle it, indulge in a five-course dinner at the Yurt—a tepee-like venue reachable only by following a guide on cross-country skis or snowshoes. How's that for something you can't do in Aspen?
See Rates or Request Date Availability


Top Secret Escapes : May 2005
Where to Go Next (And Get There Soon Before the Secret's Out).
The 10 getaways everyone will be talking about in five years.
Why you've never heard of it: Those who think of Solitude at all tend to remember it as a locals-only ski spot. No one seems to realize that the new village is now open all summer long. Why it's a secret you'll keep: It's like being handed the keys to a mountain retreat all your own. If Solitude Mountain Resort were in Tahoe, we'd all be fighting traffic every Friday to get there. A new Euro-style village in a pristine mountain range where you can land a swish new $400 two-bedroom condo for around $200 in summer? It'd be a madhouse. But traffic is a nonissue up Big Cottonwood Canyon, a protected watershed a half hour's drive from the Salt Lake City airport, especially in the off-season, when the receding snow reveals carpets of wildflowers and a network of trails. Check in and within a day or so, you'll know everyone by name: there's Mike at the store, who'll get you a cup of coffee in the morning and set you up with a mountain bike after lunch; Jeff, who will look up from a novel as you approach the lift and heft your bike onto the back; and Beth, who helps the kids in the game room with their Nintendo-related problems and makes sure there's a fresh stack of towels by the pool. Summers here have a quiet and an ease that you know can't last forever but will quickly become addictive. A few days spent in the mountain air, hiking around Silver Lake and snacking on smoked trout on the restaurant's patio as the sun pulls back off the brilliant green slopes, will cure you of old fears of overcrowded, stressful summer vacations to the mountains.

See
Rates
or
Request Date Availability




The Inside Line: Solitude, Utah
By Evelyn Spence Skiing Magazine Thursday, January 6, 2005
You'd think that Solitude skiers would get a case of canyon envy, what with the masses NASCAR-ing up Little Cottonwood Canyon to Alta and Snowbird. But Big Cottonwood skiers, who bring their two-for-one coupons and 7-year-old jackets to No Big 'Tude, could care less. Their powder is just as light, their sky just as clear, their runs just as sheer.
Even on the biggest dump days the place is peaceful: Lift lines barely push four minutes, and locals take leisurely dips into untracked shots all day. The summit gates have the best backcountry access -- to stadium-sized cirques and closet-tight chutes -- in the Wasatch. Even if you stick to the inbounds Honeycomb Canyon, you might as well be out-of-bounds for all the elbows you have to throw.
Elevation: 10,035 feet
Vertical drop: 2,047 feet
Acres: 1,200
Getting there: From Salt Lake, take I-80 east to I-215 south, and follow to Exit 6. Continue east onto Wasatch Boulevard and into Big Cottonwood Canyon.
Powder day: While patrol is doing heavy work in Honeycomb Canyon, take the Powderhorn lift before dropping into the treed and technical Milk Run or the gully ride Parachute. When the rope drops at the top of the Summit lift, sidestep uphill for the steep, shady glades of 3700 Bowl (between Buckeye and Black Forest). Next run, pick a line 30 feet farther over and repeat.
3 days later: Poke around in the trees of Black Forest, or traverse skier's left into Honeycomb until you find the sweeping lines past Prince of Wales, where ample storm remnants await.
The riding: The bad news: You have to hike to get to some of Solitude's best stuff, like Fantasy Ridge (see Marquee Route). The good news: The hikes take 15 minutes or less, and the reward is countless pillowy drops.
Proving grounds: Marquee route: At the top of the Summit lift, boot-pack up the knife-edged Fantasy Ridge to Chutes 1-26 (there really are 26 distinct spillways, but some close when the snow is thin). Try 5 or 6 for rock-rimmed doglegs that fan out into Honeycomb Canyon.
Off-Broadway: Huff up the ridge again. Chutes 22-24 require mandatory air and don't-blink-don't-think exposure.
Backcountry access: Skin 40 minutes on the Highway to Heaven trail to the enormous amphitheater of Wolverine Cirque; keep gliding for another 10 and drop into Alta's Grizzly Gulch. Check avalanche.org for conditions, or sign up for Back Tracks (801-534-1400, x2225), the ski patrol's full-day, OB guided tour. The price, which includes equipment and lunch, depends on group size. Bring four buddies along, and you'll each pay $150.
Local's take: "Don't drink too much coffee if you're gonna hike Fantasy Ridge. It's like walking a high-wire; you don't want to shake yourself clear off." -- Kristen Ulmer, extreme skiing pioneer.
Weather: Like a South Beach cocaine dealer, storms swing in, drop their flaky white cargo, and disappear completely. For thigh-high accumulation, visit in early March, when two- and three-day weather cycles leave the mountain buried in up to 40 inches (and usually glittering under blue skies).
Don't miss: You won't find it on the resort's Web site, but come mid-February, locals stage the Big Cottonwood Olympics. Ask around for details, especially if you have experience in broomball tourneys and naked ski jumping.
Essential gear: To scale Fantasy Ridge, you'll want your hands free to grip that fixed line the patrol has strung up. Strap your skis to Dakine's JMP (Jonny Moseley Pro) pack with diagonal ski carrier ($70; dakine.com).
Apres: If you want a buzz in the Beehive State, hit a "private club," like the Thirsty Squirrel. Once located in a worn A-frame, it's now a clean-cut bar in the Powderhorn Lodge.
Scene: Mention "nightlife" five years ago, and you'd get a sarcastic cackle. Now, with the base village close to completion, you merely get a snicker.
Fuel: With schnitzel, spaetzle, and Wine Spectator accolades, St. Bernard's is the spot for white-linen dining. Try Creekside for wood-fired pizzas slathered in roasted garlic and tomatoes. For a five-course spread of lobster crepes, rabbit stew, and duck breast in orange sauce, cross-country ski 15 minutes by headlamp to The Yurt (801-536-5709, reservations required). Stash a bottle of wine in your pack -- it's BYOW.
Up all night: Don't count on disco balls. If you're staying at the base, the last tap (in St. Bernard's) runs dry at 10 o'clock. Salt Lake's dance halls, private clubs, and brewpubs are 12 miles down-canyon.






Finding thrills on those smaller hills
They're where the locals hang out, in tucked-away Western resorts far from the big crowds, high prices and clubby airs of ski country's mega-mountains.
By Grace Lichtenstein, Special to The Times
December 10, 2006
..... Utah
SOLITUDE lives up to its name, even though it is as easily reached from Salt Lake City as Park City's three resorts. I have never encountered a lift line at Solitude, even on days when Park City Mountain is buzzing and crowds are waiting to board the Snowbird tram to the slopes.
At first, it was mainly a locals' area. A few years ago, Intrawest, a giant in the ski-resort industry, built a small village with condos, so now it gets the occasional out-of-towner.
Still, Solitude retains a serenity that envelops you like a fluffy down parka. On a visit a year ago, I almost felt as if I had the place to myself.
You can get there by public bus from Salt Lake City or drive up Big Cottonwood Canyon to the Moonbeam base lodge, which has a parking area, rental shop, lockers and cafeteria, plus a new high-speed quad lift.
Intermediates love Solitude's blue and black machine-groomed runs, accessible from the Eagle Express quad, on the front of the mountain. When there's fresh snow, local skiers head for Honeycomb Canyon, a V-shaped forested stash of double and single black-diamond runs that offer a taste of Utah's famed powder.
Solitude also has a cool lift ticket that its electronic turnstiles can read even when it is in your pocket. It stores data so that at the end of the day you can get a computer readout of which chairs you took and how many vertical feet you covered.




SEEKING SOLITUDE POWDER YOUR NOSE ON UTAH'S SECRET SLOPE
By ANDREAand RICHARDBENNETT
December 5, 2006 -- For us, growing up skiing in Utah was just a fact of life. At our school in the winter, most kids took the ski bus on Fridays to Alta, Snowbird, Park City or Park West (now part of The Canyons) for ski team.
On the weekends, naturally, you would ski. Our Christmas Day tradition: skiing (until people caught on to the fact that Christmas Day had the shortest lift lines). In a state where the license plates read "The Greatest Snow on Earth," it was nearly inconceivable that you weren't on skis by the time walking had become a feasible proposition. Naturally, there were families that didn't, but it was likely that they had moved from Somewhere With No Snow, and hadn't yet seen the light. We always felt bad for those kids when they struggled in their deep snowplow "V's" on the kiddie slope as death-defying four-year-olds whooshed past them.
In Utah, a slope's holy grail is its untrammeled powder. When the Olympics came to town in 2002, plenty of Utahns saw the event as a community travesty because they knew what would happen.
The state's perceived religious peculiarity could only protect us for so long before tourists discovered how highly awesome the powder was.
It's this reason that locals have always liked Solitude Mountain Resort, 27 miles away from downtown Salt Lake City, up Big Cottonwood Canyon, just one mile down the road from Brighton.
It's hardly a secret that Solitude is there, but for years its total dearth of lodging options drove out-of-state skiers to Snowbird and Alta in adjacent Little Cottonwood Canyon. This left locals with 1,200 acres of wide-open bowls and perfectly groomed gentler slopes. Not bad when you don't have to share an average of 42 feet of annual snowfall with the tourists.
In 1989, Solitude installed Utah's first ever high-speed detachable quad chairlift, the Eagle Express, and we had it all to ourselves.


See Rates or Request Date Availability