2020
LAST MINUTE SPECIALS
- Rates are date specific with limited availability;

Owner Direct Last Minute Solitude Ski Lodging Specials
Offering Prime Luxury Units at Extraordinary Last Minute Rates for Locals and Loyals!


We understand last minute opportunites may suddenly open up in life when you find yourself wishing you were jumping on a flight for a weekend getaway or daydreaming of catching an expected incoming 2 foot fresh powder storm. Been there? We have too!

As last-minute airfares may be unforgiving, we will slash our rates on available inventory to offer you an opportunity to enjoy our property at even deeper, sometimes insanely, discounted rates! You help us fill gaps in our calander and accomodate unforseen guest cancellations and we help you realize your last minute ski dream and transform your last minute availability into a memorable edge gripping, gravity defying, ski vacation!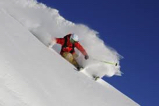 FEBRUARY 2020

STUDIO SKI IN/OUT CONDO:
4 NIGHTS @ $179/nt, 3 NIGHTS @ $199/nt, 2 NIGHTS @ $209/nt, 1 NIGHT @ $259/nt
FEBRUARY 18-20
FEBRUARY 23-29

1BR SKI IN/OUT CONDO:
5+ NIGHTS @ $219/nt, 4 NIGHTS @ $239/nt, 3 NIGHTS @ $249/nt,
2 NIGHTS @ $269/nt
FEBRUARY 18-22

2BR SKI IN/OUT CONDO:
3 NIGHTS @ $349/nt, 2 NIGHTS @ $399/nt,
FEBRUARY 18-20

A one time checkout cleaning fee* will be charged 70 for Studio, 95 for 1BR, 125 for 2 BR + State and Local Lodging Tax.

Simple and easy upfront reservations without hidden fees, that's why we remain the largest outside single source of reservations for Solitude Mountain Resort, 14 years in a row. We will meet or beat any advertised rates for comparable units before payment is made.

Check back often, specials are posted frequently and can be as low as 50% off resort rates. Rates subject to change without notice. Rates not guaranteed until paid in full.

We offer the best value in Ski in/out lodging rates in the Rockies! Compare us. Find a better rate? Contact us. We verify it, We beat it!

*Solitudedirect always offers the lowest available comparable rates for comparable solitude village units.